For information about joining PWAC, please visit our national organization's website, www.pwac.ca.
---
UPCOMING EVENTS
Mark your calendar now and don't miss PWAC Toronto Chapter's 2016-17 seminars and events! Want to keep a copy of our event schedule for future reference? Download a PDF you can print out: PWAC-Toronto-Event-Card-2016-17
---
Evening Seminar Series
(free for PWAC members)
What are the best tools and techniques for writers to promote themselves and attract new clients? Our experts discuss a wide range of marketing tools. Key topics include self-promotion for introverted writers, adopting new vs. traditional self-promotion tactics, creating your own website/blog vs. hiring a professional, and more.
Speakers:
Alison Garwood-Jones is a Toronto-based blogger and illustrator. Her new web series, Willful, premieres in January, 2017 and will feature snack-sized interviews tracking how artists work, thrive and survive. Alison has worked as an editor at Elle Canada and Viva magazines and has hosted social media workshops. Her blog, Society Pages, received two nominations for a 2014 Canadian Weblog Award.
Tennile Cooper is a copywriter who has used LinkedIn extensively to source clients. She has hosted talks for the City of Mississauga youth entrepreneurship program and has written for Elite Daily, YFS Magazine and Huffington Post. A self-proclaimed introvert, she built her business by crafting an extroverted online presence. She can be found online at www.linkedin.com/in/tennilecooper and sheisepic.com.
Chuck Black is a journalist, blogger, technology advocate, event organizer, public speaker and activist. He edits and writes articles for the Commercial Space blog and compiles and curates news feeds for the Canadian Aerospace News, the More Commercial Space News and the Space Conference News.
Chuck organizes events focused on the commercialization of space derived technologies which bring together a wide variety of industry experts. He has also created podcasts and runs a blog which can be found at http://acuriousguy.blogspot.ca/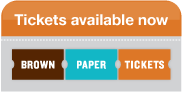 This evening seminar is free for PWAC members, but please register online because it helps us plan. The small fee for non-members is discounted if you pay online before the event, and there is an additional discount for members of partner organizations. Click through for details.
NOTE: As of 7 a.m October 17, advance online ticket sales are closed. However, there is still some room and you can pay cash at the door.
---
PWAC Social
(Members Only Event)
Annual New Members Party
Thursday, November 3, 7 pm
Fox and Fiddle Pub, 280 Bloor St. West, Toronto
(between St George and Spadina stations)
Are you a new or returning PWAC member? If you've joined PWAC Toronto Chapter within the past year, we'd like to welcome you to the organization at our annual Newcomers' Party. It's a great opportunity to get to know your fellow members. (Long-time members, you're welcome to attend, too!)
If you have questions about the party, please contact Carolyn Camilleri, VP Special Events and Networking. See you there!
---
Evening Seminar Series
(free for PWAC members)
Going Global: How to Find & Work with International Clients
Thursday, November 24, 7 – 8:30 pm
Miles Nadal Jewish Community Centre, Room 318
We're called the Professional Writers Association of Canada, but our international markets are expanding as English becomes the default language of business and academia in more and more countries. In this panel discussion, you'll learn how to find, pitch to, and nurture clients outside of domestic markets. We'll also cover the practicalities of working internationally, such as getting paid, tax implications, and required paperwork (such as the W-8BEN form for American clients).

---
PWAC Social (Members Event)
Ho-Ho-Holiday Party
December 5, 7 to 10 pm
Pogue Mahone Irish Pub
College Street, just west of Yonge.
Join us for our annual holiday celebration!
---
Evening Seminar Series
(free for PWAC members)
The Healthy Freelancer: Self-Care for the Self-Employed
Monday, January 9, 7 to 8:30 pm
Miles Nadal Jewish Community Centre, Room 318
Dealing with deadlines doesn't have to be stressful. Learn self-care strategies and wellness tips that can fit into your busy schedule. Trade your tension for healthy mind and body strategies that will help you feel better and boost your productivity.

---
Evening Seminar Series
(free for PWAC members)
Creating Client Relationships
that Rock
Monday, March 27, 7 to 8:30 pm
Miles Nadal Jewish Community Centre, Room 318
If you earn your living as a freelancer, it's essential to have great client relationships. This event will help you take good care of those all-important relationships and yourself too. Topics include building rapport with new clients and securing repeat work, the elements of a good contract, how to get paid when they're not paying, and how to fire a bad client.

---
After the evening seminars, join fellow writers and the speakers for Cheers with Peers at a nearby pub. Open to all! Pay your own pub bill, and the great company is free.
---
Watch this page for updates and more details about a special half-day professional development event in the spring.
---
Past Events
So You Want to Be a Creative Freelancer?
Presented at Culture Days
Saturday, October 1, 2 to 3:45 pm
Miles Nadal Jewish Community Centre, Room 218
Do you work as a writer, editor, or graphic designer? Are you thinking about launching your own business? Learn about the perks and pitfalls of freelancing from long-time members and volunteers with the Professional Writers Association of Canada's Toronto Chapter, Editors Toronto, and the Association of Registered Graphic Designers. Topics include how to find clients, working with other creative professionals, and more practical information for freelancers. The presentation includes a Q&A session.
Download speaker details: So You Want to Be a Creative Freelancer-2016-pdf